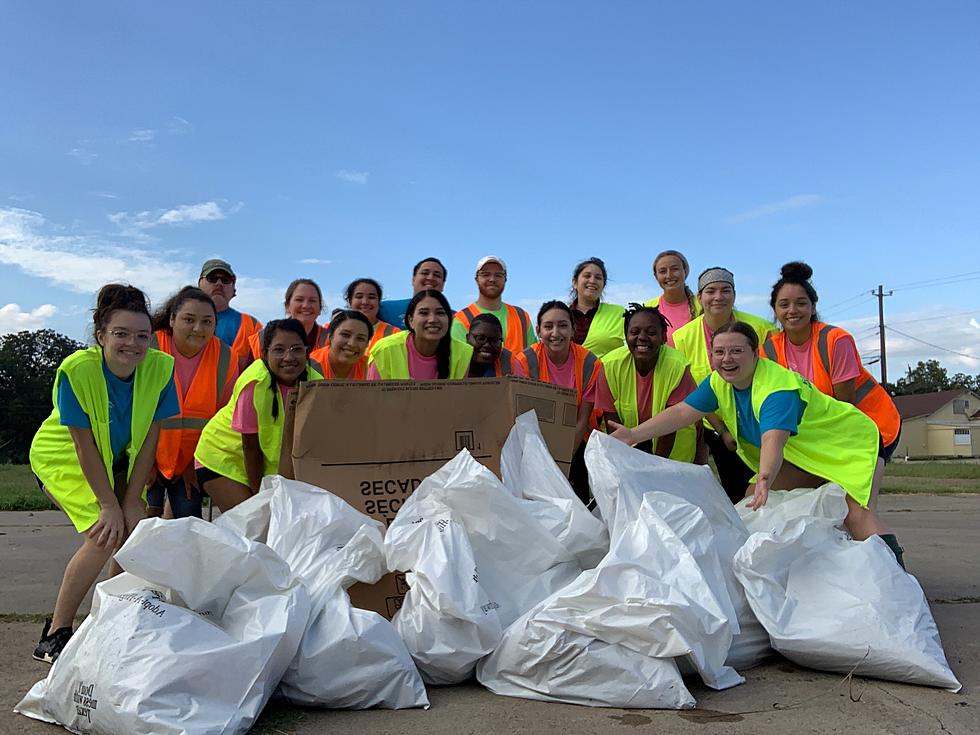 Keep Victoria Beautiful to Host City-Wide Cleanup in September
The City of Victoria
Here is how we come together to clean up our city! Student groups, local businesses, congregations, and interested individuals who'd like to be a part of cleaning up their community are invited to attend Keep Victoria Beautiful's third annual citywide Fall Sweep 7:30-9:30 a.m. Sept. 9.
To register for the event, visit www.victoriatx.gov/kvb. Volunteers will meet at the Target parking lot, 7608 Zac Lentz Parkway, and other locations that will be determined based on the number of registrations.
KVB will provide gloves, bags, and safety vests. Volunteers should wear long pants and closed-toe shoes.
Breakfast will be provided by The Chopping Block immediately following the cleanup.
Other sponsors for the event are H-E-B, Victoria Television Group, Townsquare Media, Republic Services, and Del Papa Distributing.
Also on Sept. 9, Flow Paddle Co will host a cleanup on the Guadalupe River in Riverside Park. Anyone with a kayak is welcome to join.
For more information about the Fall Sweep, contact Environmental Services at 361-485-3230 or email Youker at cyouker@victoriatx.gov. For more information about the river cleanup, contact Flow Paddle Co at 361-935-2618 or aaronashleymagee@gmail.com.
To request assistance with organizing a cleanup or to sign up to be notified of future cleanups, visit www.victoriatx.gov/kvb.
"Our citywide cleanups are a great way for people to come together for a couple of hours and really make a difference," said Christy Youker, assistant director of the City of Victoria Environmental Services and executive director of Keep Victoria Beautiful. "Regardless of your group size, and even if you don't have a group, we encourage you to come volunteer so we can add more locations to the cleanup."
More From KLUB Tejano 106.9