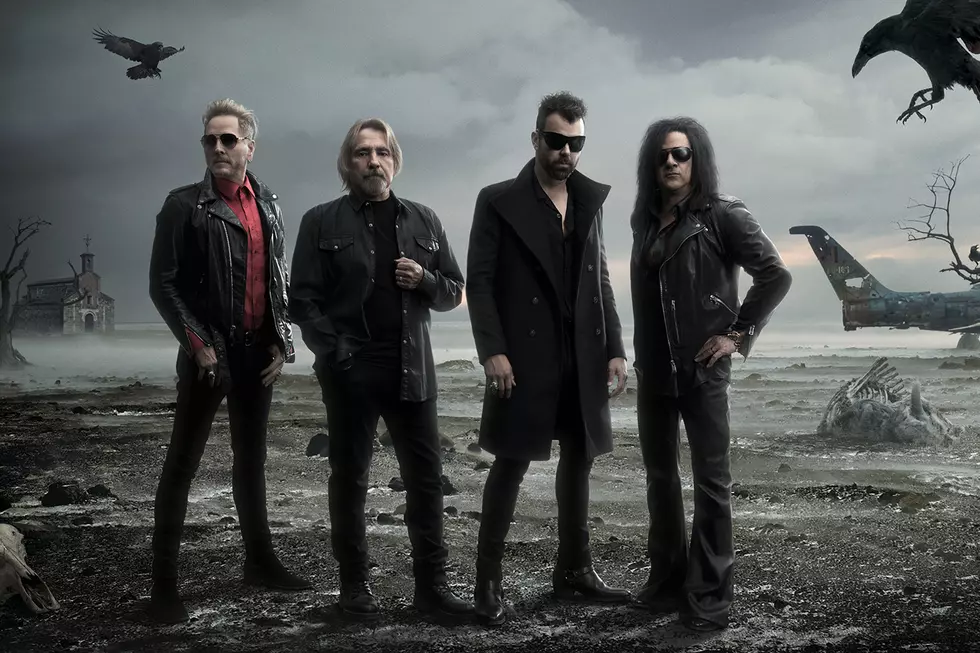 Listen to New Deadland Ritual Song 'Broken and Bruised'
Jonas Akerlund
It follows their live debut on May 28 in West Hollywood, and comes ahead of their European tour in June. You can listen to the track below.
Earlier this year, former Black Sabbath bassist Butler said he retired when that band split, but he was drawn back to work when he heard the demos of Deadland Ritual's first songs.
"I just traveled and did everything that I wanted to do when I was retired for a year," he recalled. "And then I go fed up watching the TV every day, and I started writing stuff again, because that's what you do. I've been doing it for 50 years, so it's in your blood. You can't just stop, especially when it's your hobby as well."
When the band released its first track, "Down in Flames," former Guns N' Roses drummer Sorum said the band was his idea. "Steve and Franky were the first guys I called," he reported. "We knew we wanted to create a heavier rock sound, but when I contacted Geezer and he agreed to play, I knew this could be a great band."
Billy Idol guitarist Stevens added that it had been easy to get down to work with Butler. "There's a lot of times in the studio as a guitar player, you get a guitar sound and you're trying to make it work, tweaking it," he said. "There was none of that bullshit. It just fit against his bass sound and it was really exciting to me. I get to hear my guitar against a bass guitarist that I've idolized forever."
Black Sabbath Albums Ranked 
More From KLUB Tejano 106.9