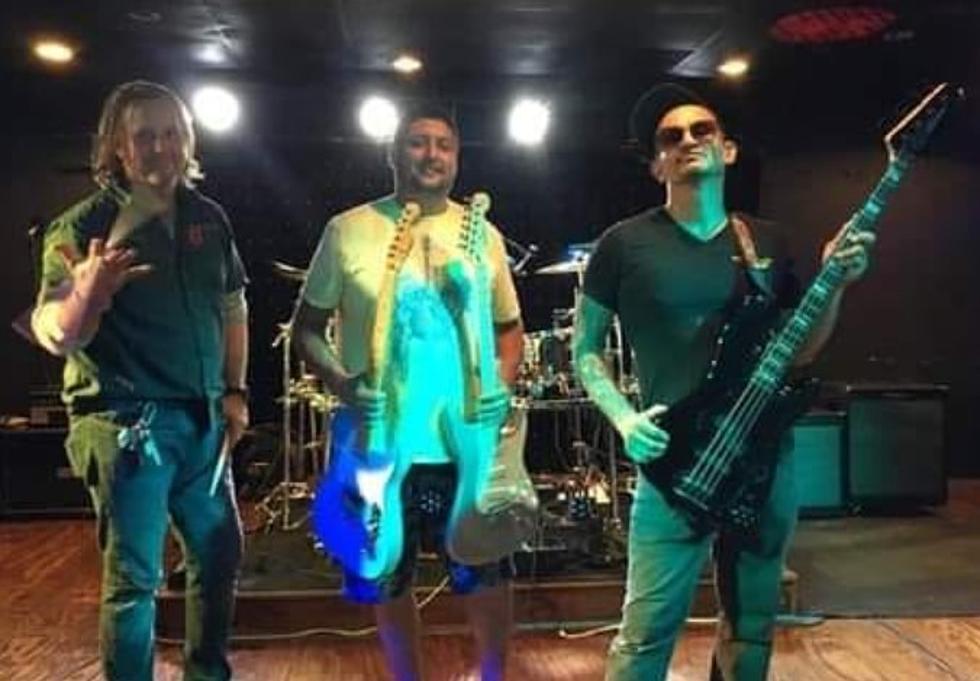 Register to Win VIP Tickets to Glitch at the Mac Haik Performance Center
Glitch/Facebook
Glitch LIVE at the Mac Haik Performance Center
Alternative Rock Makes It's Way to Mac Haik!
Events at the Mac Haik Performance Center are the perfect way to get together with friends and enjoy some great food, some cold drinks, and a VIP performance that gets you closer to the artists than ever before.
Come party with us!
Townsquare Media and KIXS 108 is excited to welcome alternative rock band Glitch to the Mac Haik Performance Center on Thursday, December 9th from 6:30 to 7:30 pm for the show of shows! 
Lead singer and multi-instrumentalist for the band, Kevin Brown offers that guests to THIS VIP concert can expect a " high intensity, yet melodic and harmonic original alternative rock show." Kevin adds, " We might even throw in a couple of covers to satisfy less adventurous ears."
If you're new to Glitch you'll especially enjoy this Q&A!
Where did the band get its name?
"As original music artists setting out to choose a band name is a daunting experience. As you haven't typically written the bulk of your music, you're choosing the title that defines your style before you truly have one. We definitely feel like an anomaly, or Glitch" in this region of Texas. Our guitarist Eric really wanted a succinct name as well."
Tell us a little about the band!
Eric and Aaron Gonzales, being brothers, have played together since they were children.  I first shared a stage with them at a gig in Houston when Eric was 18, Aaron was 14 or 15, and I was 28. I believe that was 1995! This time around we have been playing together exclusively for this band for almost three years. We had discussions throughout the years about forming a project, but we always had other musical or family obligations. The stars have finally aligned!
What's the live music scene like in the Crossroads from a band's perspective?
Victoria has never been short on talented and creative people. However, for most of them, leaving to a larger music scene with more venue opportunities, and a larger pool of talent always seemed to be the siren song.
For various reasons, some of us have stayed, and plenty of original music is rising from the ashes of that great exodus.  There are only a handful of live music venues in our area, mostly outdoors at the mercy of the elements. Greek's 205, Aerocrafters, Dodge City, Breezy's, and a handful of others have managed to hold it together through the "pandemic".  Now KIXS  FM with their Mac Haik stage is grabbing the baton and running! VAMA and the Texas music office are also becoming a real juggernaut of support in our endeavors. It's a very exciting time. I think later generations of musicians and audiophiles will see this age as a musical renaissance for the crossroads. The three of us also run Victoria's newest and most professionally equipped music studio, Tradecraft Studios. We are trying to put our money where our mouth is!
Tell us about your musical influences?
"Our musical influences Are incredibly diverse. Aaron-on bass guitar and vocals-studied Les Claypool, John Entwistle, Flea, John Paul Jones, Paul McCartney, Jack Bruce, Geddy Lee to name a few.  Eric-on guitar and vocals-had his imagination captured by Aerosmith, Elvis, Stevie Ray, Eric  Johnson and Stryper. Eric is also our studio's chief engineer and producer, citing Dr. Dre as a powerful role model. Myself as a drummer, keyboardist, and primary songwriter, I loved the Beatles, the Cars, Sugarhill Gang, Rush, Iron Maiden, tons of romantic music from the 80s, and many of the great alternative rock artists from the 90s until present day. All three of us love music from almost all genres. It's really a tough question because these answers seem so myopically limited compared to the shared and vast repertoire that brought us together. Eric and Aaron can almost effortlessly play several songs across virtually all genres and all decades of modern music. I can generally throw a decent beat under that," Kevin offers with a smile.
Final thoughts to add?
Our music is real in the sense that it comes from our true experiences. There are songs of joy and pain, passion and rejection, addiction, dysfunction, mortality, love for freedom, social commentary, and even dark pathologies of human experience. One of our favorite things is to have a darker subject matter presented in a more upbeat harmonic composition. Something about that juxtaposition has always been intriguing to us. It also works conversely with more upbeat subject matter, adding poignancy with strategic use of minor keys and complex chords
However, we do tend to write toward a happy ending, when possible….
Oh ya we are hyped to have Glitch in the HOUSE! 
Register now!
Tamale Making Isn't THAT Hard Y'all
More From KLUB Tejano 106.9