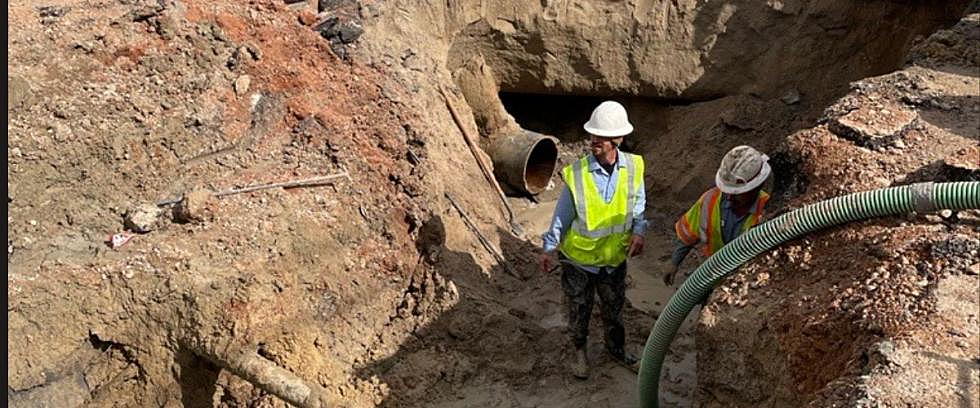 Victoria Ends Boil Water Notice
The City of Victoria is no longer asking residents to boil their water after test results confirmed that no contamination occurred following a major water main break Jan. 14.
The City issued the boil-water notice for the south pressure plane after the sudden loss of water caused water pressure to drop, creating a risk of contamination. The notice was issued out of an abundance of caution and in line with TCEQ regulations.
The City submitted water samples for testing Jan. 15. Today, City officials received test results confirming that the City's water supply was not contaminated following the break.
Residents on the south pressure plane can resume using water normally. Because no contamination occurred, any water that was drawn from the system during the boil-water notice is safe to consume.
The intersection of Airline Road and Ben Jordan Street, where the break occurred, will remain closed for approximately two weeks as crews repair the roadway and address remaining minor leaks in the area. The initial water break has been resolved with water pressure restored to all towers, and the City does not anticipate any further interruptions to water pressure.
For updates from the City of Victoria, visit www.victoriatx.gov/newsroom
29 Images That Show Just How Much Victoria Has Changed
Check out how drastically Victoria has changed over the years by scrolling through a Google Maps time machine.
Top 10 Most Redneck Texas Towns
More From KLUB Tejano 106.9