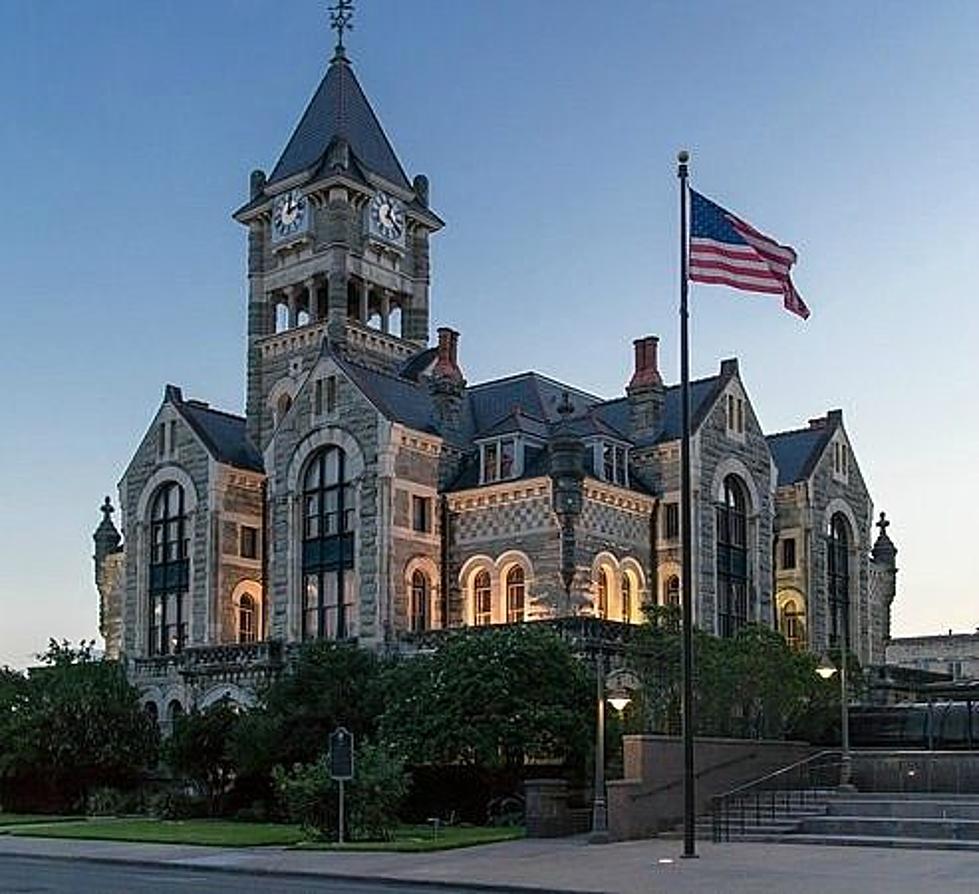 Victoria Offers Resources For New Small Business Owners
.
Future small businessmen and women in the Crossroads...here's a special statement from Danielle Williams, the director of Economic Development for the City of Victoria.
"Many people dream of starting a business at some point in their lives, but navigating the process for the first time can seem like a daunting prospect. The City's recently created Economic Development department is here to help residents make their small business dreams a reality.
One of the first things my department can help you with is finding a location that meets your needs. Once you've found a space, it's a good idea to schedule a predevelopment conference with Development Services, which you can do before you purchase the building or sign the lease, to learn about code requirements.
Development Services' helpful staff are available to answer any questions you may have throughout the process of development or redevelopment. They can be contacted at 361-485-3360.
In addition to Development Services, I highly encourage anyone starting a business to reach out to my department for guidance, especially if you are a first-time business owner. I've been through the development process myself, and I know that there are some aspects to it that may not be obvious. For example:
·         Redeveloping a space is often more costly than building a completely new structure, depending on the extent of the changes being made.
·         Even if you're using a building for a purpose that it's been used for in the past, you might still have to make some modifications to bring it up to code. This can happen if changes were made to the code after the previous owner developed the space.
·         "Grease trap" is a misleading term. Also called "food interceptors," they're designed to capture all types of food waste. So, even if you're not cooking greasy foods, you may still need a grease trap.
Economic Development offers a variety of financial programs to help offset the costs of redeveloping or restoring a space:
Building Improvement Grant (BIG) Program – Our newest grant program was created especially with downtown redevelopment in mind. This matching grant can be used to fund interior improvements and maintenance for historic properties within the Main Street district.
The program still has plenty of funds remaining, so send us your applications! Keep in mind that some applications may take longer to process depending on the complexity or permitting requirements of the project. If you've already applied, you don't need to re-apply.
Façade Grant Program – This program is focused on exterior restoration of historic properties within the Main Street district. Projects must align with federal historic rehabilitation standards.
Texas Property Assessed Clean Energy (PACE) Program – Instead of using public funds, this program uses a collateral system to make it easier for developers to get private loans to improve energy or water efficiency. Any business or nonprofit is eligible, not just historic or downtown properties.
To learn more about these programs, visit www.victoriatx.gov/mainstreet. My department can also help you identify state or federal programs that could be a good fit.
We also try to point our new business owners toward other local groups that can help them out. The University of Houston-Victoria's Small Business Development Center offers consulting and advising services at no cost. The Victoria Chamber of Commerce is another good resource, offering monthly seminars and mentorship opportunities.
The Victoria Main Street Program, which is part of my department, also hosts a monthly Main Street Meetup for downtown stakeholders to network and share their questions and ideas. Prospective business owners are welcome! The next meetup will be 5:30 p.m. March 7 at Spruce + Spry, 118 N. Main St., Suite A.
Local businesses are great for our economy and our community, and we want all residents to have the chance to achieve the dream of owning a business. Please reach out to my department at 361-485-3121 or dwilliams@victoriatx.gov and let us know how we can help."
Ultimate Glamping Experience in the Texas Hillside
11 Things Californians Can't Get Used to About Texas
More From KLUB Tejano 106.9