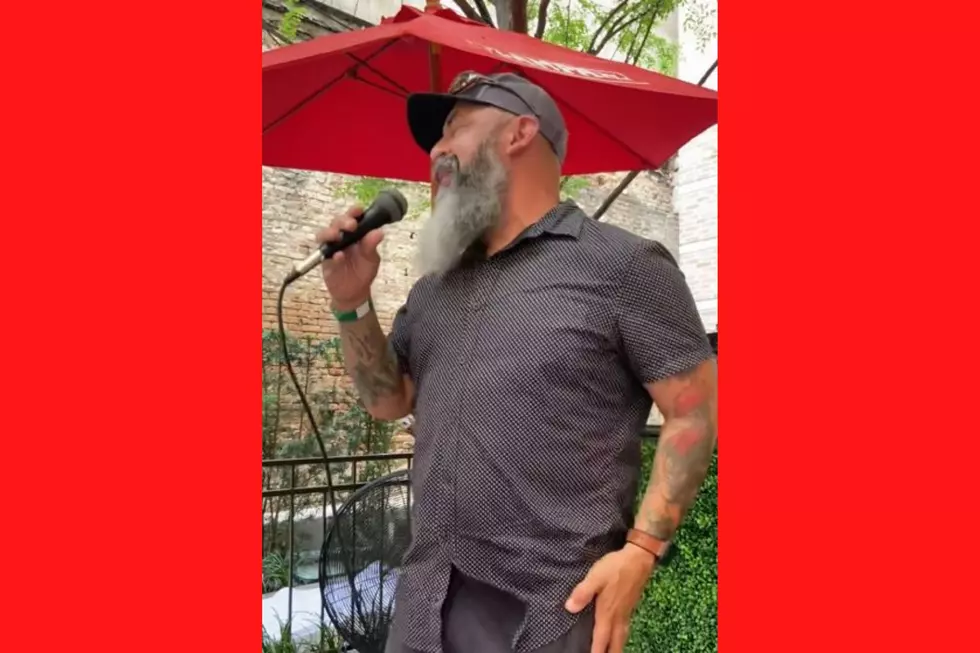 Art Tijerina With a Special Performance for His Best Friends Daughter
Art Tijerina Facebook Page
Maybe some of you remember the name, Art Tijerina. He is the voice that is most associated with his days as lead singer with Grupo Vida, back in the day. I consider his voice one of the strongest voices in the Tejano music industry. His vocal range is absolutely amazing.  He continues to jam with the Art Tijerina Band which features the true Art Tijerina sound. This means, puro Tejano and Country jams! If you knew his look back in the day, he is pretty much unrecognizable at this point. Check out his new bearded look in the video.
In a viral video posted last week, you see Art Tijerina doing a favor for one of his best friends. He posted 'When one of your best friends asks you to sing for his daughter's wedding reception, that's what you do!' Side note: Art also performed for this young lady's quinceañera, so it was only fitting!  Check out his vocal range on this country tune."Making Me Look Good Again"
It has been so long since we have heard Art Tijerina's voice in Victoria, but the wait is almost over.  The Art Tijerina Band will be performing in Victoria coming up in early September alongside Los Popos, Conexzion and Mike Gonzalez and the Iconiczz. Keep it tuned to KLUB Tejano 106.9 for more details.  Also, be on the lookout for the return of Pio Trevino Y Grupo Magic to Victoria in August!  KLUB Tejano has the details coming soon. 

WORST ROADS IN VICTORIA
More From KLUB Tejano 106.9