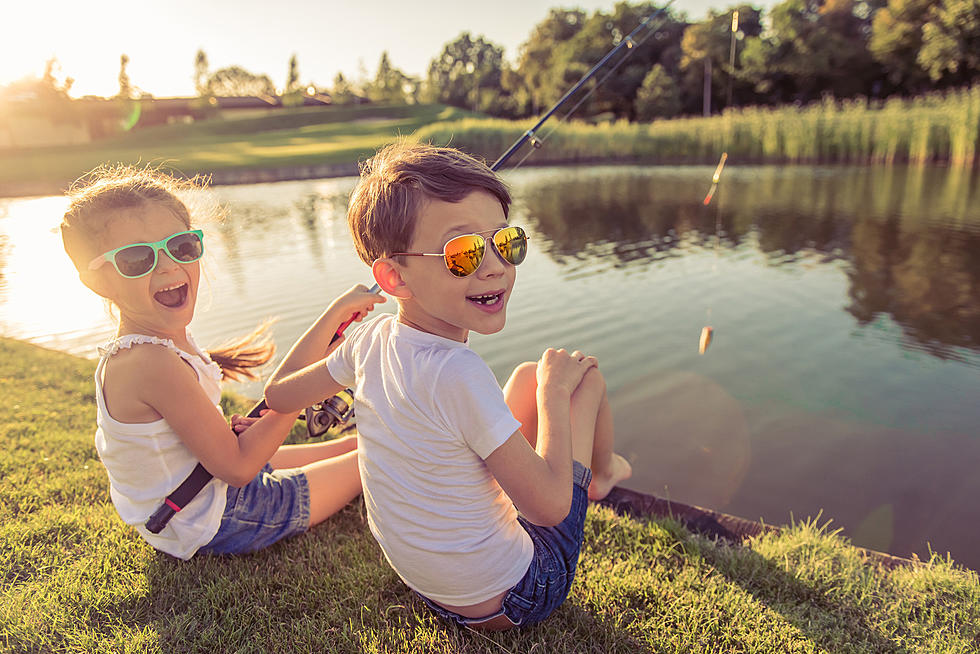 Grab Your Kids and Head to Port O'Connor for A Free Reel Good Time
GeorgeRudy
Get your fish on with the kids for free!
Some of my favorite memories with my boys are fishing from the piers in Rockport and Port O'Connor in the summertime. We would spend hours on end just enjoying the weather, our time together and of course, any bite we could get on our line!
We are a fishing family and love that our communities host kids' fishing tournaments, jut like this one hosted by Speedy Stop!
Speedy Stop 20th Anniversary Annual Fishing Tournament August 14th.
Thanks to the folks at Speedy Stop, fishing with your kids this weekend means BIG FUN and prizes for big fish too!
The Speedy Stop Kids Fishing Tournament is a free event for kids aged 2 -12.
Here are all the details to know before you go!
Goodie bags and t-shirts will be provided to the first 500 kids to check in on Saturday!
Now, remember this is a tournament too so there will be cash prizes for top catches depending on your child's age.
SCHEDULE:
6:00A-7:30A - On-Site Registration/Check In
6:00A-12:00P - Kid's Fishing Tournament
10:00A-12:00P - Weigh-In
11:00A-1:00P - Lunch & Awards Ceremony
TOURNAMENT DIVISIONS:
1. Half-Pint Division: - AGES 2-6
2. Sow Trout Division: - AGES 7-9
3. Bull Red Division: - AGES 10-12
4. Open Division: - AGES 2-12
PRIZES: Prizes and medals will be awarded to the top 3 places in each division and category.
DIVISION CATEGORIES:
Crab(1st-3rd)
Piggy Perch(1st-3rd)
Hard Head (1st-3rd)
Trout(1st-3rd)
Redfish(1st-3rd)
Open category(1st-3rd) (any legal species)
SMALLEST FISH OPEN DIVISION: FOR ALL KIDS (2-12)(1st-3rd)
Smallest fish (any legal species, min. length of 4") in case of a tie in this division, earliest entry will be awarded.
Check out this great video on Speedy Stop's Kids Fish Youtube page!
Kids Fish 2019
Even though the fishing is free, donations are being accepted and appreciated for a good cause. You can donate to Folds of Honor, through Eventbrite or through a raffle that is held in person at the Kids Fish event.
Folds of Honor is a 501(C)3 organization with a mission to empower military families by providing educational scholarships to children and spouses of military men and women killed or disabled while serving our great nation.
This year Speedy Stop is partnering with Folds of Honor to raise awareness and funds for this incredible organization. They are requesting a donation of $10/participant towards Folds of Honor. Please help us ensure no family is left behind on the field of battle.
Here is where you can get more information and get registered.
You can get registered by clicking right here or by checking out Speedy Stops Kids Fish Eventbrite page here.
Here Be Pirates!
Funky Finds At the Bottom of the SA River Riverwalk
Popular Child Stars From Every Year
Below,
Stacker
sifted through movie databases, film histories, celebrity biographies and digital archives to compile this list of popular pint-sized actors from 1919 through 2021.
More From KLUB Tejano 106.9