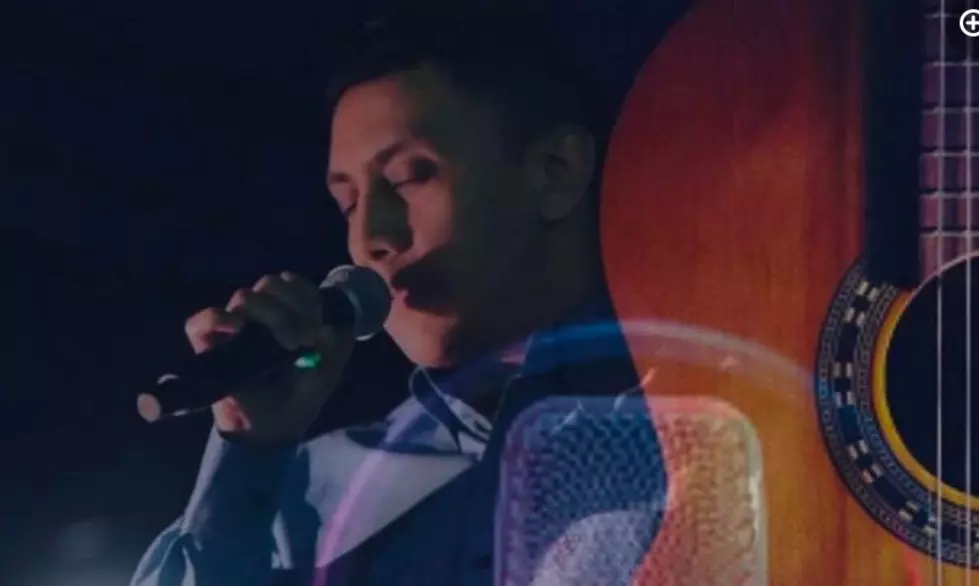 Win VIP Passes to See Cris Medina Live in Our Tejano 106.9 Lounge
Chris Medina Facebook
With the launch of the all-new KLUB TEJANO 106.9 in January, we also introduced the all-new exclusive KLUB Tejano 106.9 VIP lounge presented by Mac Haik. Our new VIP lounge offers a total VIP experience that money cannot buy! Our first five shows featured Los Chamacos, Tejano Highway 281, Jorge Moreno, La Calma, and Sunny Sauceda and we are doing it again.
KLUB Tejano 106.9 is proud to present another exclusive VIP Performance featuring Cris Medina on Thursday, June 16th, at 7 PM presented by Mac Haik. Thanks to Del Papa Distributing, enjoy the up close and personal live performance with Cris Medina and ice-cold beverages for our 21 and up the crowd. The party will continue at the official after-party spot at Dodge City Saloon. Our VIPs will also have a chance to win tickets to our next VIP show before announcing it to the public. Check out footage from Sunny Sauceda's high-energy VIP Performance.
---
WHO IS CRIS MEDINA:
Cris is the nephew of the legendary, Los Aguilares and he is also related to Los Hermanos Farias as well. Can you imagine what the musical vibe was like at backyard parties when he was a kid?  In his latest single 'Sonar Eterno,' Cris, pays homage to the legendary Los Aguilares. Read more about Cris by clicking here.
This VIP experience is one that money can NOT buy. To get in on the fun, simply listen to the all-new KLUB Tejano 106.9 weekday afternoons with JP from 10-3 or Bo Corona from 3-7, and win a ticket, starting next week!   However, you can register to win tickets NOW by filling out the below form.
Hilarious Red Flags All Texans Need To Look Out For
More From KLUB Tejano 106.9